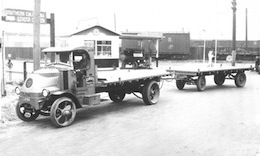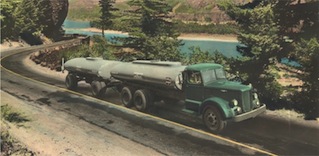 Mission: Asbury Transportation works daily to provide dedicated freight services and high-level logistical support to clients in the California, Nevada, and Arizona area.
A California Trucking Company since 1922
Asbury Transportation has been providing flatbed shipping in California for more than 90 years. Originally, there were five founders, two of them named Asbury for which the transportation company was named.
In 1991, the California trucking company was purchased by Rick Boyer who instituted a deep commitment to quality service and customer dedication. With an annual growth rate of 25 per cent, Rick's philosophy in serving his customers has certainly paid off. Since 1991, Mr. Boyer has expanded the fleet from 5 trucks and 30 flat bed trailers to 22 and 110 respectively.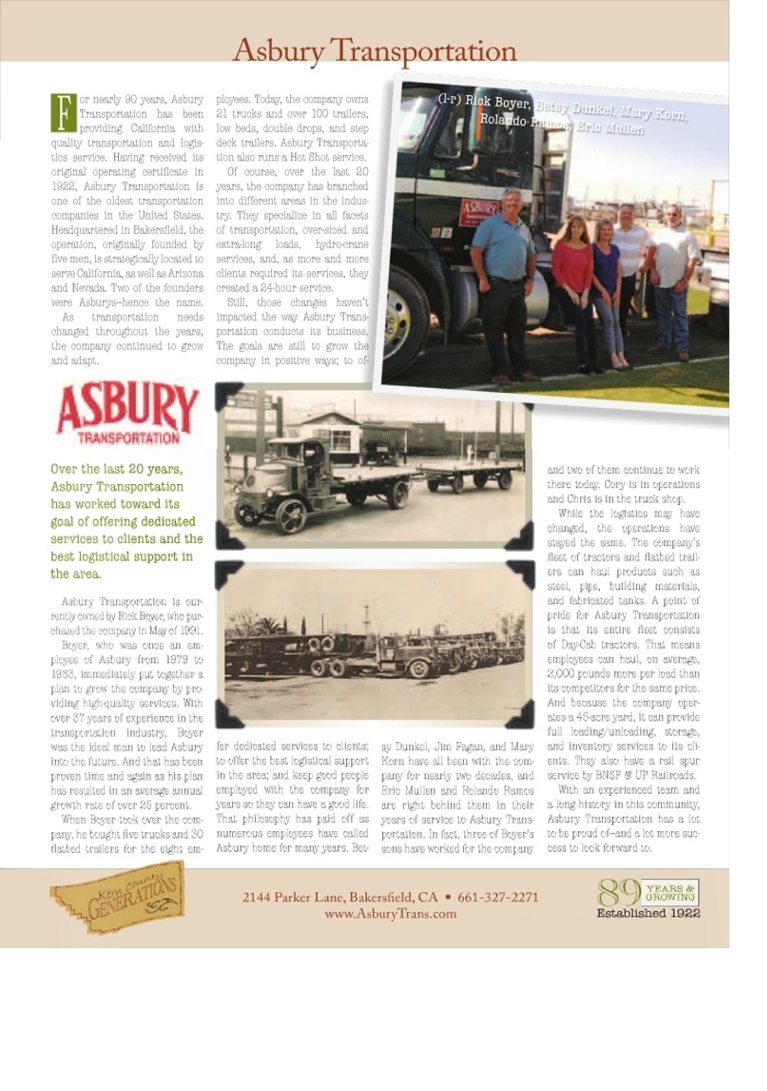 Asbury Transportation Today
Asbury has expanded to include a freight service portfolio that includes delivering over-dimensional cargo anywhere in California, Nevada and Arizona on a same-day basis. 
A rail spur service lies adjacent to Asbury's 25-acre outdoor storage facility that houses commodities such as steel, lumber, machinery and oil industry materials. This intermodal trucking company is complemented by specialized freight services that includes standard flatbeds, low beds, drop, and double-drop-deck trailers for oversized cargo shipments.
Asbury employs a team of dedicated employees experienced in the transportation industry which is critical to providing quality, customer-focused trucking services to clients in Arizona, California, and Nevada.  
Transportation Innovation
Asbury believes that innovation is the key to continued success. Additional freight services include Port & Dock access at the Ports of Long Beach and Los Angeles for break bulk cargo arriving via ocean freight. Their trademark Hot Shot freight service is designed to handle smaller, more urgent loads. The equipment is less expensive to operate compared to traditional flatbeds and the cost savings are passed on to the customer.
Our long history in freight services and a dedicated team of shipping specialists has made us one of the industry leaders in the Southwest U.S. shipping trade.